Engineered hardwood Floors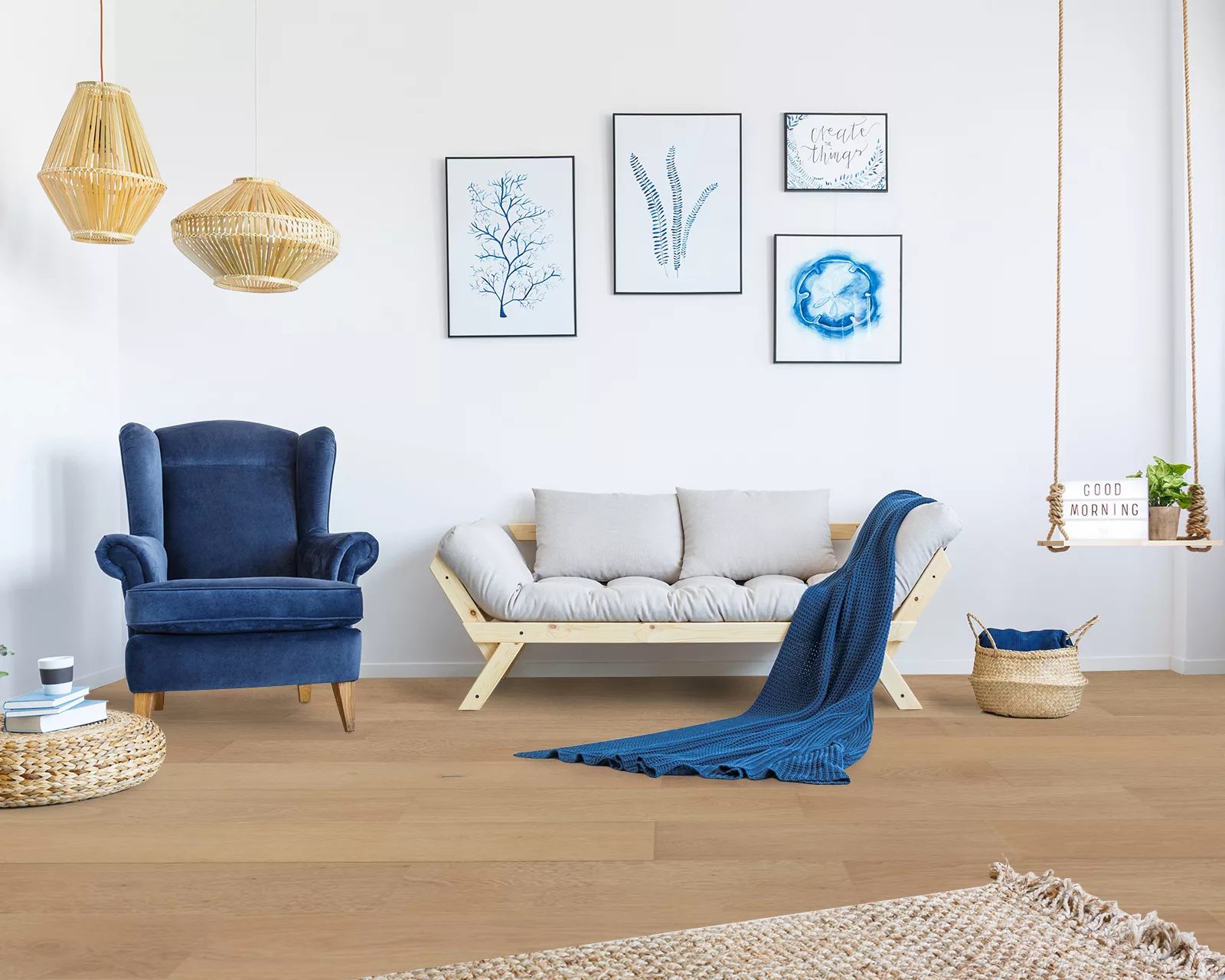 Paradise Island
The Paradise Island Collection is a true masterpiece that can transform any space with its elegant refinement, natural beauty and sophistication. Featuring 10-1/4″ wide European Oak planks 5/8″ thick and up to 86-5/8″ in length along with a 4mm wire-brushed veneer, this collection is the perfect union of nature's splendor and human artistry. From the shoreline to the ridgeline- Paradise Island is at home anywhere.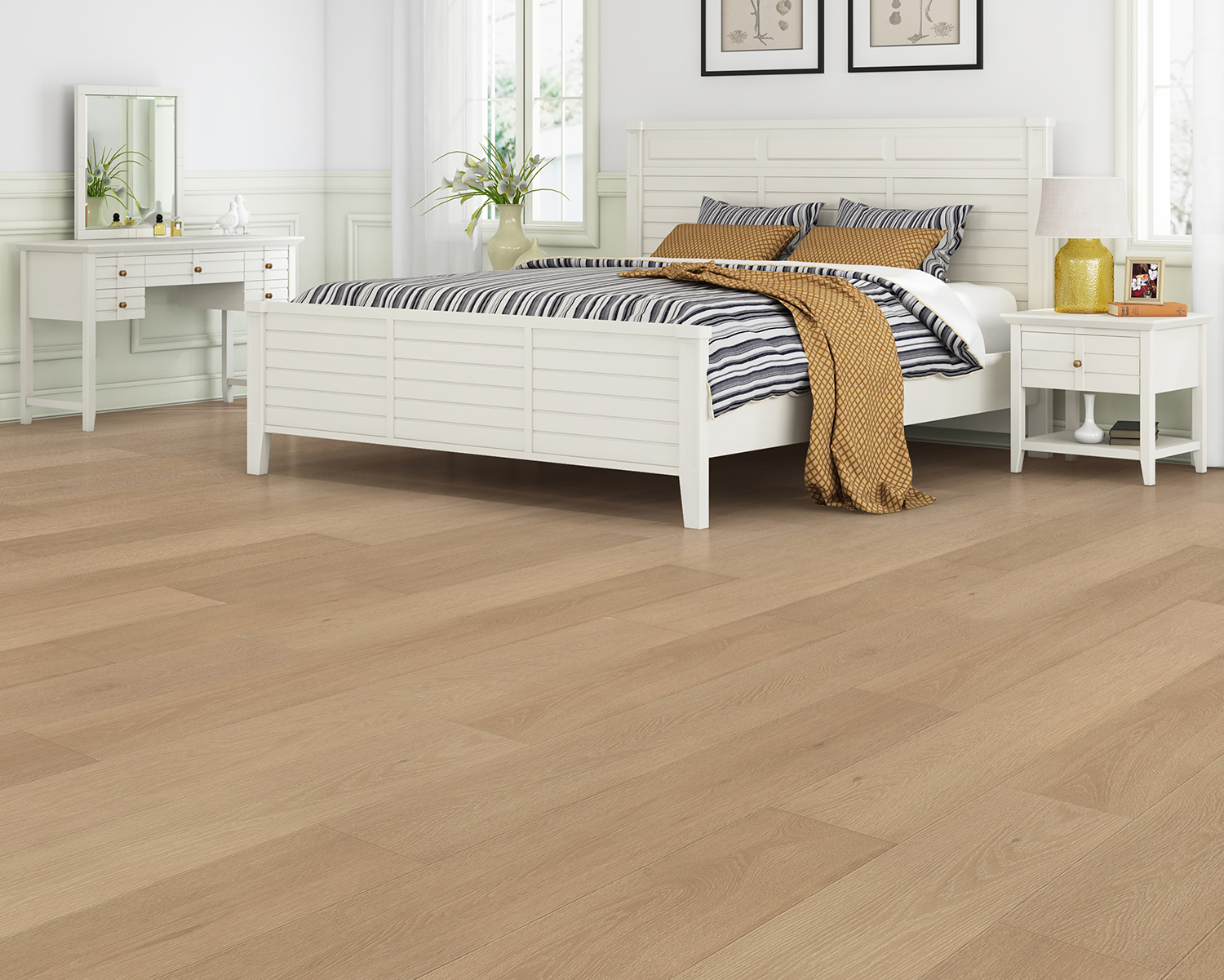 Pristine
The Pristine Collection includes Select Grade European White Oak with a combination of organic movement meeting inspired accents of undertone colors to capture the pure beauty of your space. Pristine features a 3mm premium sawn veneer that is 7-1/4" W x 9/16" thick and planks up to 74-3/4" RL.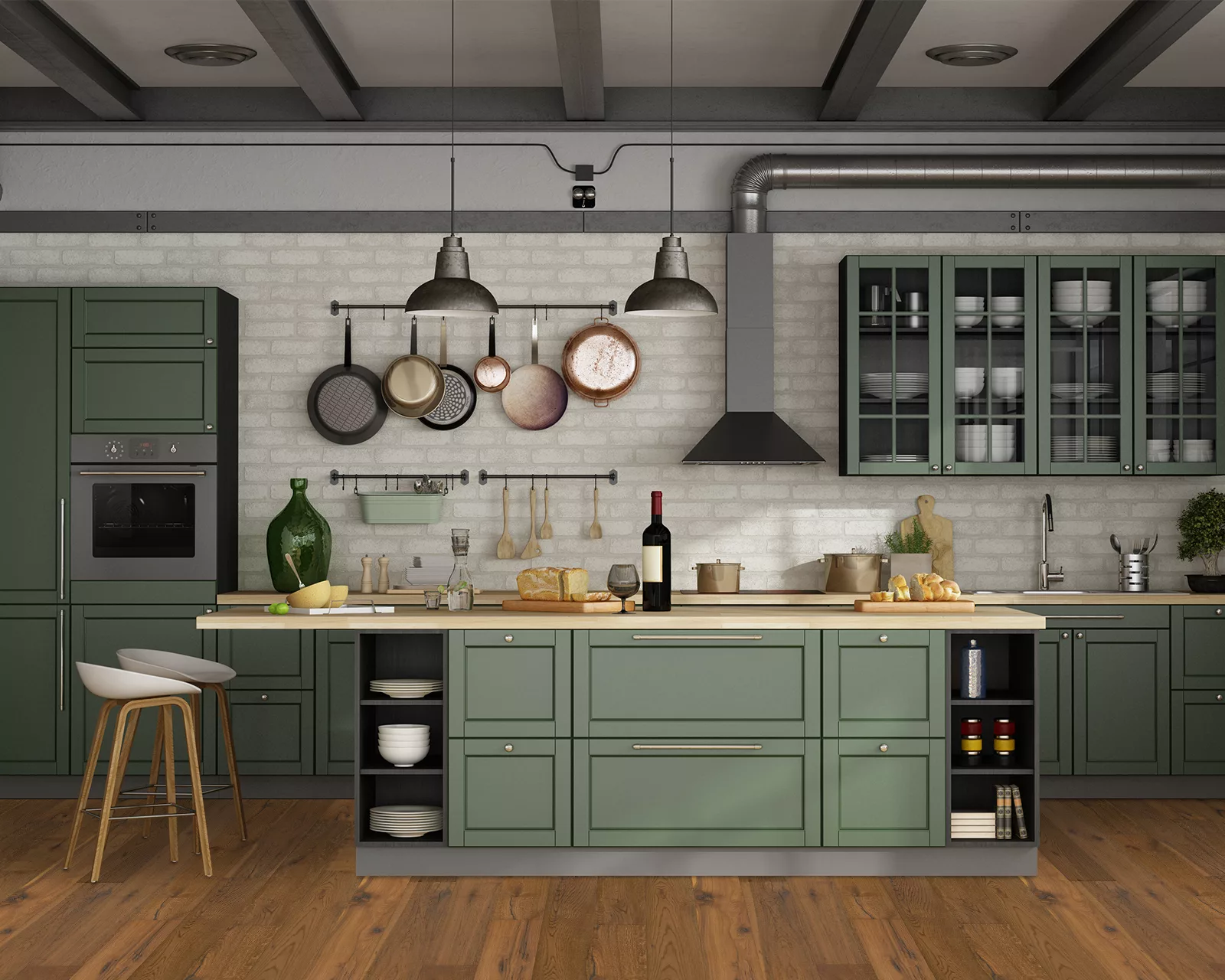 Vintage Elegance
The Vintage Elegance Collection features American Hickory & European White Oak that provides a rustic visual symphony of dramatic depth in a UV Oil wire-brushed finish. Utilizing a 4mm sawn face veneer and planks that are 7-1/4" W x 5/8" thick and up to 74-3/4" in length Vintage Elegance excels in warmth and craftsmanship.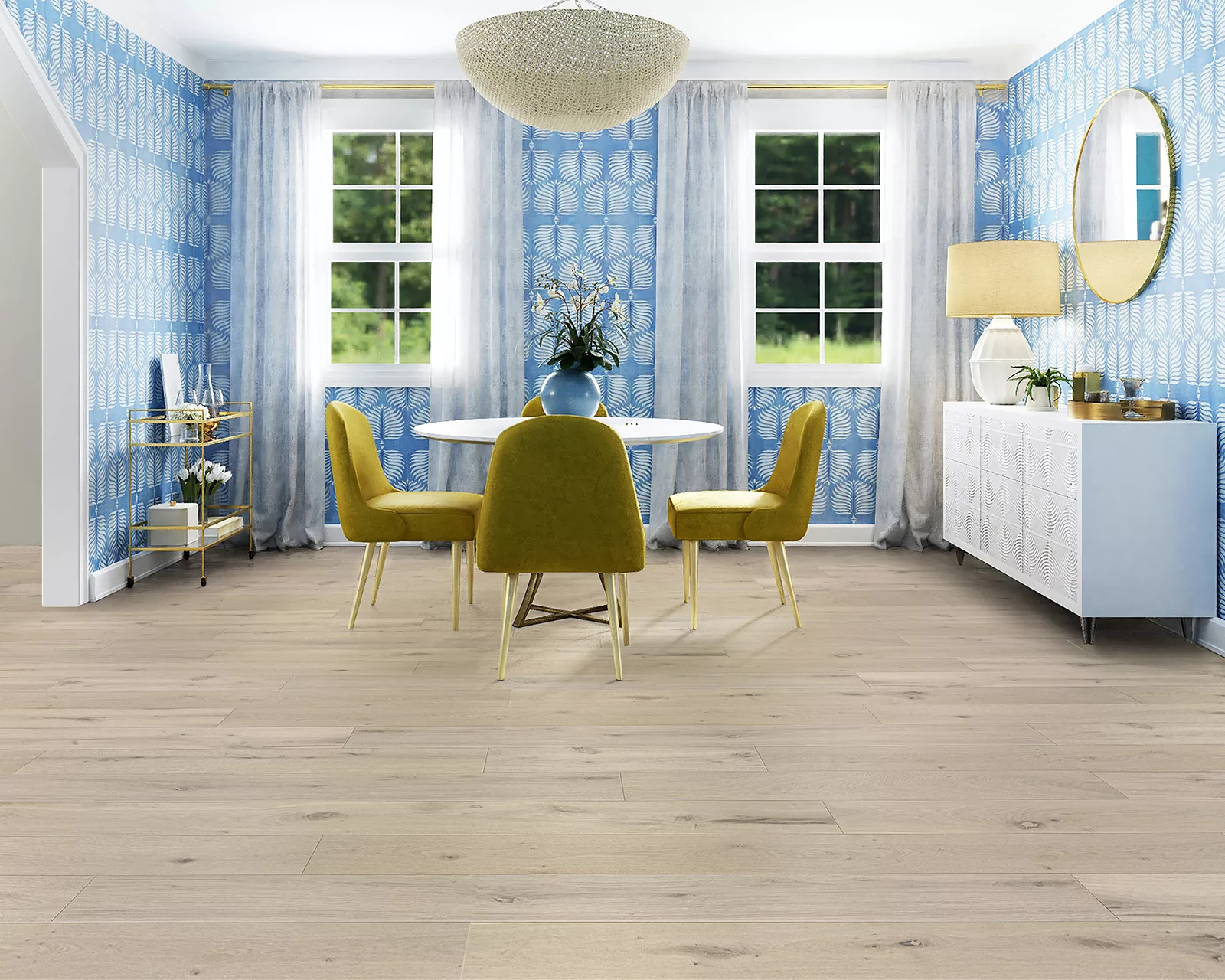 Renaissance
The Renaissance Collection, measuring 7-1/2" W x 9/16" think with planks up to 74-3/4"L, offers a versatile and classic 3mm veneer in a European White Oak wire-brushed finish. Renaissance sets to inspire without sacrifice, utilizing timeless charm and authentic refusal of design limitation. Warm meets cool in this collection with undeniable sensory interest.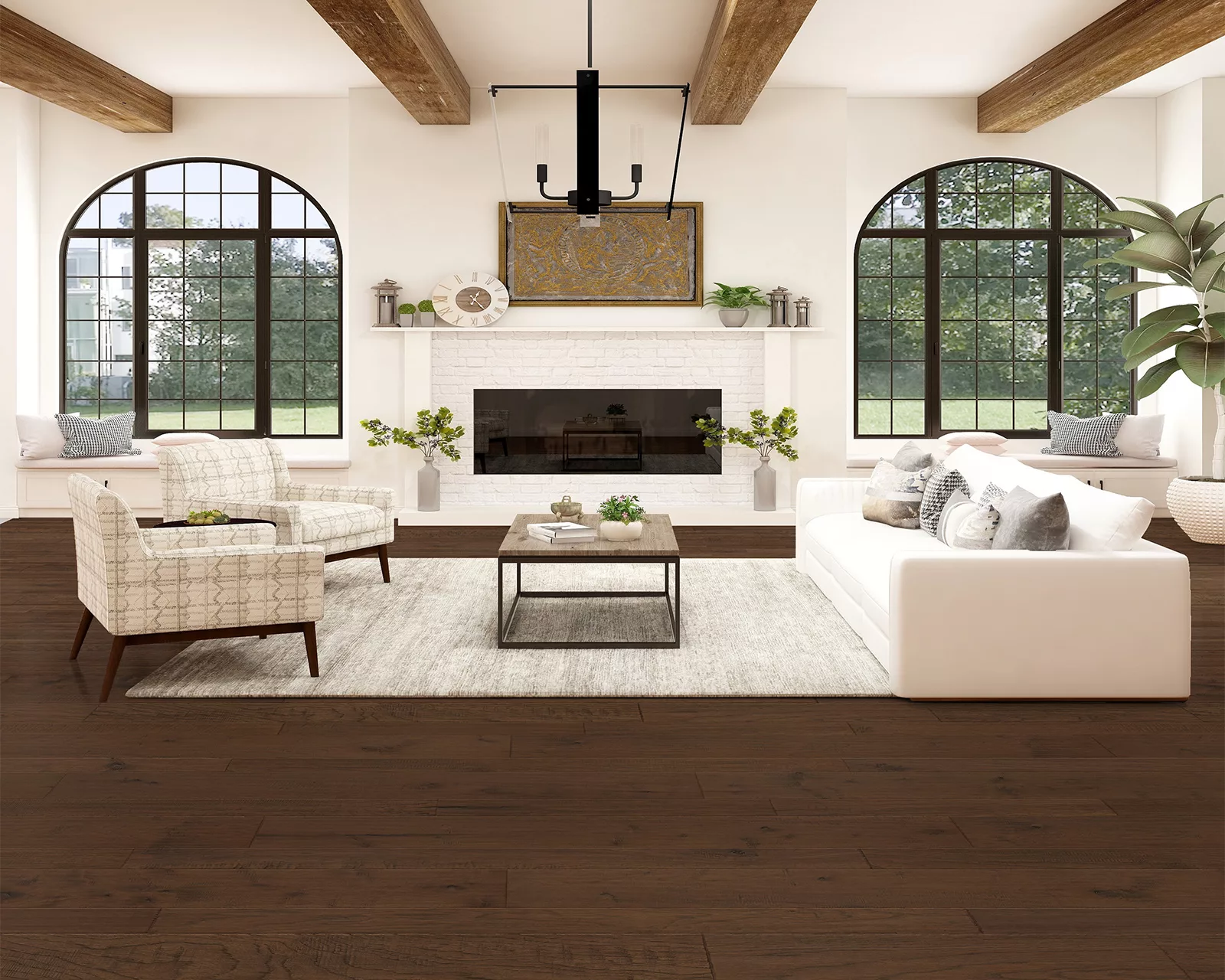 Sonoma Valley
The Sonoma Valley Collection is LW's most diverse wood offering which includes Hickory, Maple, Walnut, and European Oak species in varying widths, groundbreaking movements, lively accents, and deep textures. This intriguing wood line features a 2mm veneer that goes from rustic to regal all in one stunning collection.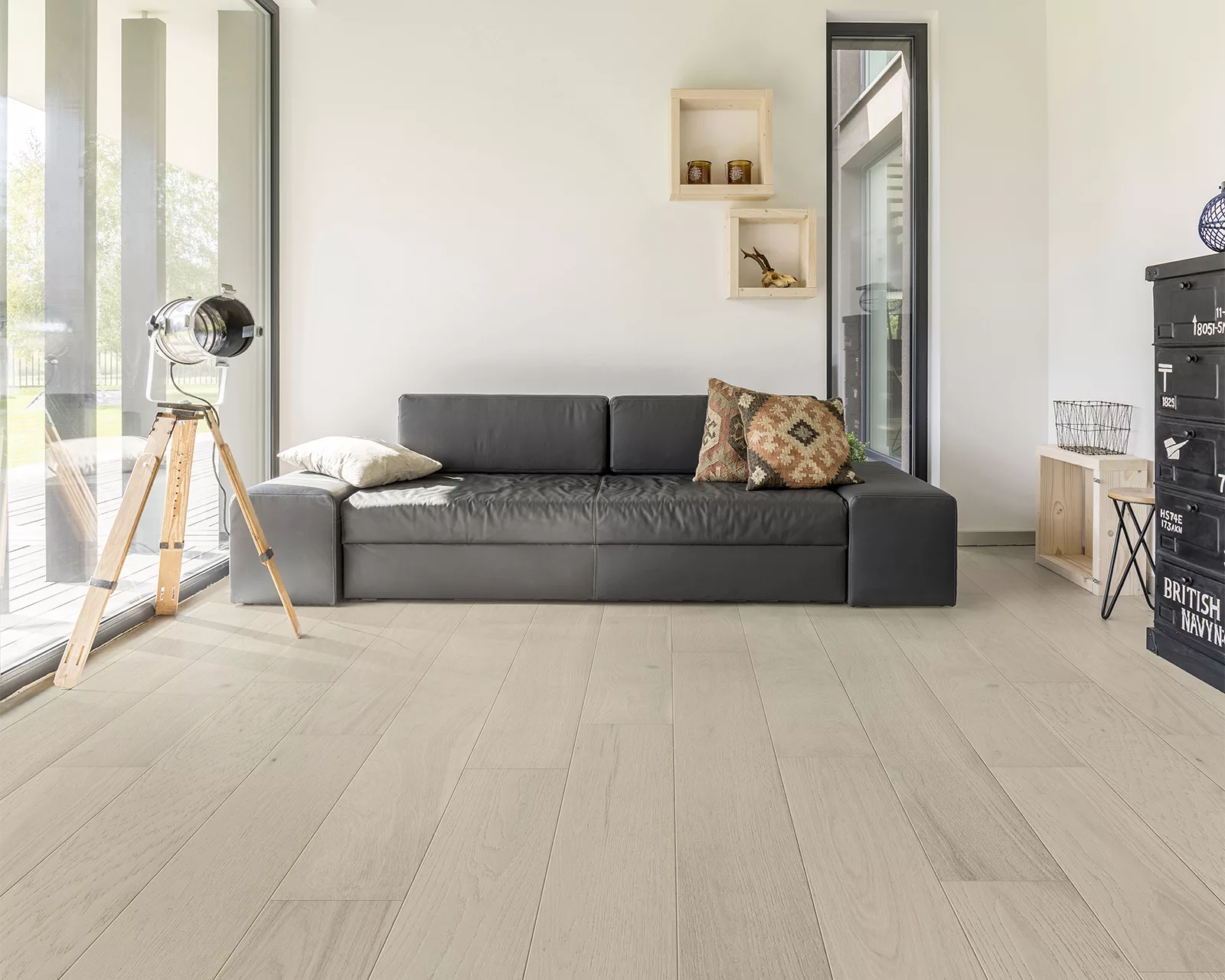 French Impressions
Our French Impressions Collection features European White Oak veneers that are on planks 7" W x 3/8" thick and lengths up to 71" in size. Offered in today's most sought after design colors, French Impressions showcases a gentle wire-brushed finish that values simplicity over excess. This collection is a striking canvas of modern beauty for your home for years to come.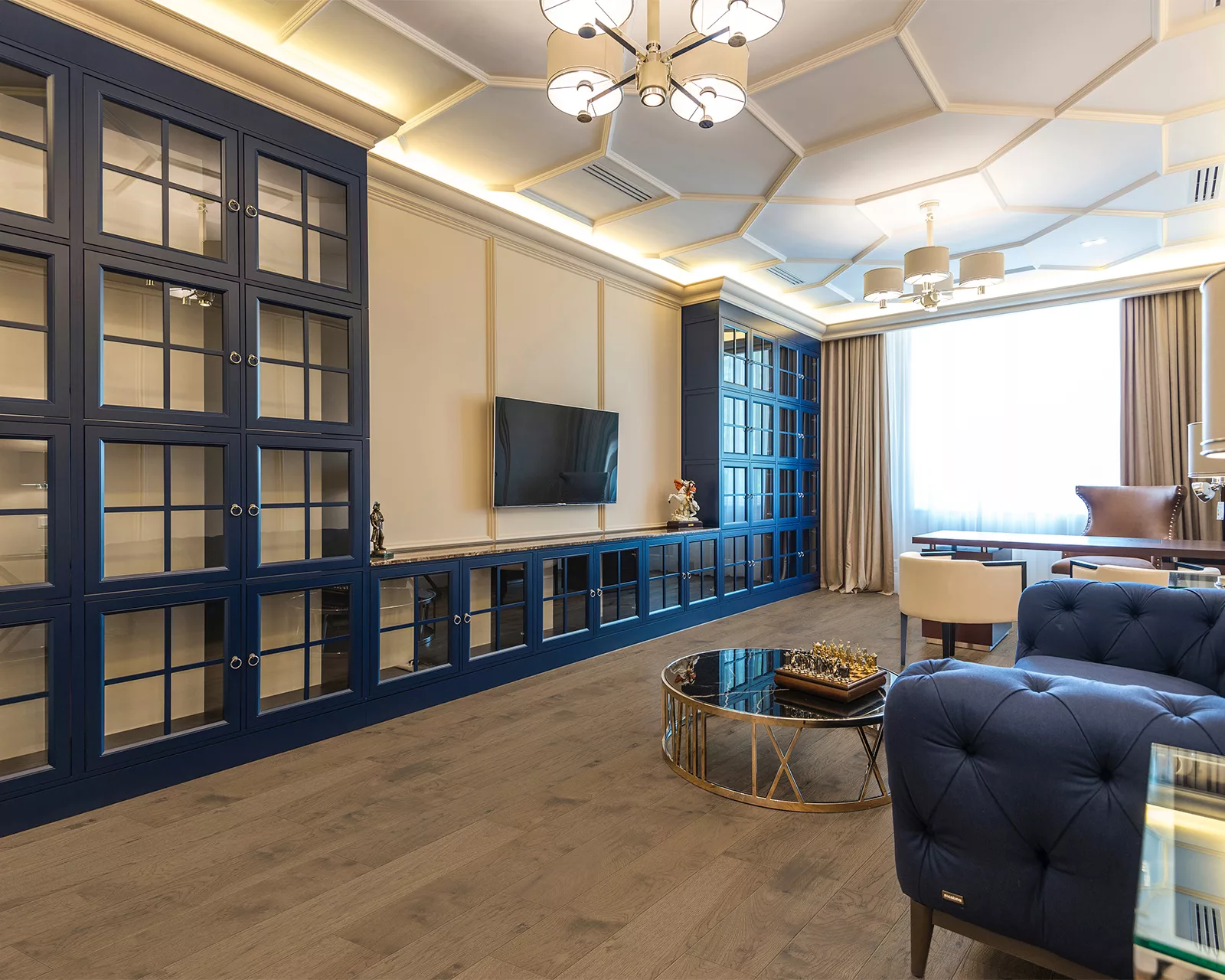 Traditions
The Traditions Collection is a nostalgic line-up of handscraped and smooth finished Acacia, Birch, and American Hickory wood species at 5"W x 3/8" thick and planks up to 47-1/4" in length. Unmistakably rich in color and texture, Traditions is full of character with a heritage of style giving each floor its own distinct personality.